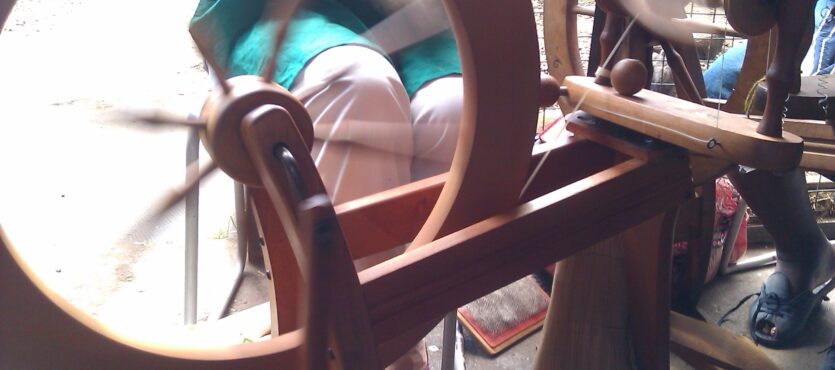 The Old Dairy Cafe is hosting spinning demonstrations on the 30th November, between 1.30pm – 3.30pm, showing you what happens with the fleece we get from the sheep here at the farm.
The demonstration will include carding and combing the wool, and manually spinning it on traditional spinning wheels.
Why make any other plans when you can come down to the farm, get in the Christmas spirit, and learn something new, all while enjoying a hot drink and a piece of cake?
The demonstration is free of charge and there is no need to book, however any donation you are able to make will go towards looking after our animals, and enabling us to deliver such demonstrations, events, and workshops in the future!