SPRING YOUNG FARMERS IS HERE!
---
Young Farmers is a weekly Saturday morning club which inspires young people, aged 8-14 to get involved in all aspects of the farm and take part in some great indoor and outdoor activities. It's a real opportunity for those taking part to increase their knowledge of animals, nature and the environment whilst developing their personal, social and practical skills by
Caring for animals around the farm
Making butter
Exploring for bugs in our ecology garden or pond dipping for newts and other small creatures
Finding out about nature, the environment and how to care for it
Taking part in art and craft sessions
And loads more!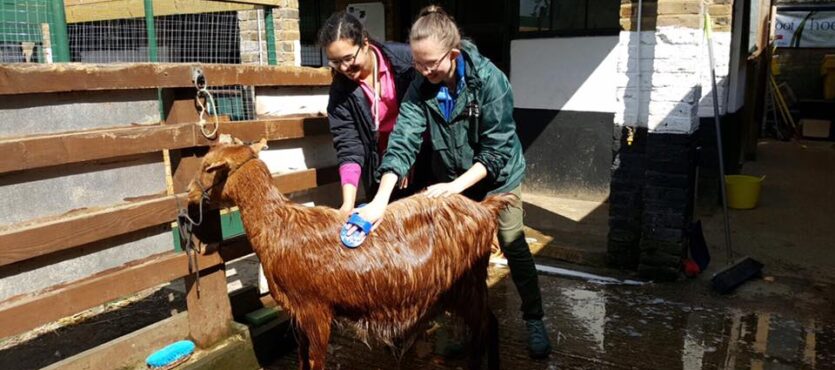 The activities change from week to week but whichever sessions children attend they'll have a great time! Young Farmers is led by farm staff and volunteers who are experienced in working with children of all ages to help them achieve their potential and do more.
Sessions last 2.5 hours and cost just £10 per week. You can book as many or few dates as you wish (subject to available places)
Please note:
Young Farmers is for 7-14 year olds only.
AM Session: 10:00am – 12:30pm
PM Session: 1:00pm – 3:30pm
Lateness in collecting your child can result in being charged by the farm, as per our Collection/Non-Collection Policy.
Many of the sessions will involve physical activity around the farm and may be messy so please ensure appropriate clothing is worn.
If your child or anyone your child has been in close contact with in the 7 days prior to the booked session is showing symptomps of Coronavirus, please do not attend the session.
If you wish to discuss whether Young Farmers is suitable for your child, particularly if they have additional support needs, please contact us and we'll be happy to help.