Thank you to everyone who has helped us get started on our Community Garden.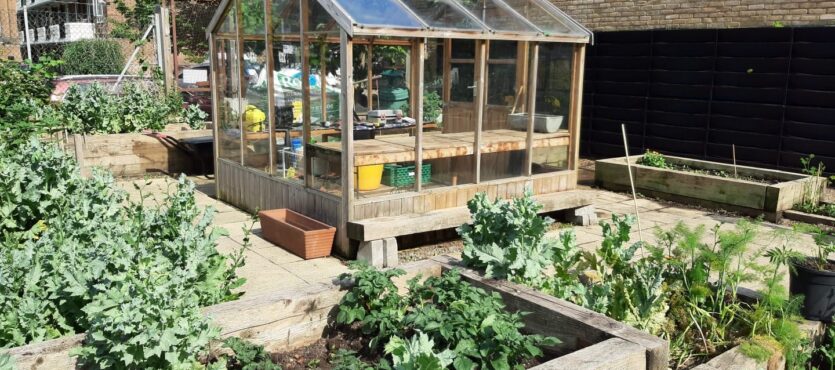 We have washed, weeded, patched up or rebuilt from scratch, planted, and watered during the last weeks.
We are now entering the next phase of the plan for the garden, and really need all hands on deck next Tuesday (9th), Wednesday (10th), and Thursday (12th) between 11am to 4.30pm.
Tasks will include Painting, Composting & Digging, Populating new beds with fresh soil, Watering, and more.
If you have any cuttings of herbs or any spare seeds, please do bring them along to plant at the farm.
If you cannot make it next week, please don't worry. There will always be lots of opportunities to help create and maintaine our Community Garden, so please do get in touch if you want to sign up to volunteer.
To sign up to volunteer, please fill in the VOLUNTEER FORM and send it to the email address on the form.
If you have any questions, please enquire with the Community Garden team.
---
HEALTH AND SAFETY
Face masks are not obligatory for these sessions, however we do encourage you to bring and wear your own mask. Please bring your own gardening gloves if you have them, otherwise gloves will be provided by the farm. You are required to wear close toed outdoor shoes to work in.
Please be aware that there is very little shade in the garden area, so do bring a water bottle, suncream, and/or a hat during sunny days.
If you or anyone in your household is displaying any COVID-19 symtomps, please do not attend the session, and follow government self-isolation guidelines.