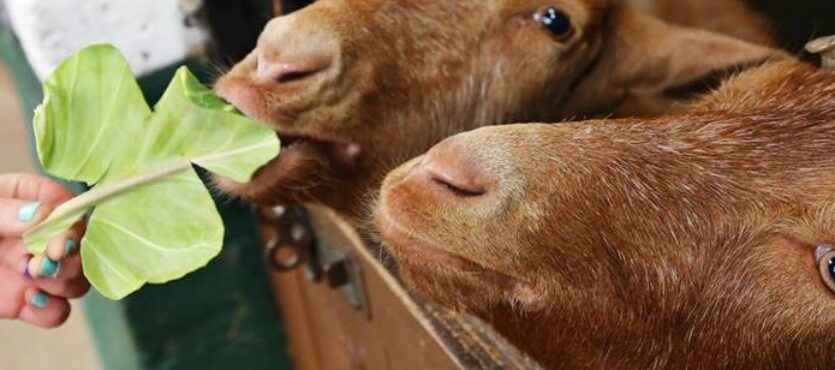 If you love the farm as much as we do why not become a Friend of the Farm?
For an annual subscription of at least £150 (you can choose to add a donate during check-out, if you wish) you will receive the following:
A plaque in your name (or dedicated to another person of your choice) displayed at the farm for the duration of your 'Friends of the Farm' membership
A "Friends and Family" discount of 10% of any purchases in our café or gift shop
A Meet and Greet Voucher for two people to meet an animal of your choice (you can use this voucher yourself or give it to someone else as a gift)
Vouchers to exchange for free feed on up to three visits to the farm each year
Regular newsletters letting you know what is happening here at the farm
Invitations to exclusive "Friends & Family" events at the farm
You can purchase Friends of the Farm Membership via our Shop for £150. You can add an additional donation during check-out, if you would like to support us further.
Please ensure you use a current email address that we can contact you on, to discuss the details for your plaque etc.
---
Your support makes a difference!
£10
Buys 2 bales of hay (Our animals need 150 bales every month)
£20
Will cover the farm's electricity cost for one entire day
£50
Will pay for farrier costs & dental treatments for 1 horse, for 1 month
£100
Will provide food & bedding for all animals on the farm for three weeks…
£500
Will pay for farrier costs & dental treatments for 1 horse, for 1 month
Every donation made will help us to reach more people with our services…
You may also be interested in...
Whether you're looking to book a workshop, sign up for one of our development programmes, want to become a volunteer, book a riding lesson or just want to say hello, we'd love to hear from you!
We turn over £50,000 every month to keep the Farm open for all and free to visit. We can't do it all on our own; we need your support to keep the lights on,