We need your help: A new roof to keep Tom, Ben, and Jerry dry
Please note: The 'RAISE THE ROOF' appeal was created for storm damage done at the end of January and the roof repair cost was quoted at £2500 at the time. Since then we've received an updated quote for the additional damage done to the roof due to Storm Ciara and had to update the fundraising target.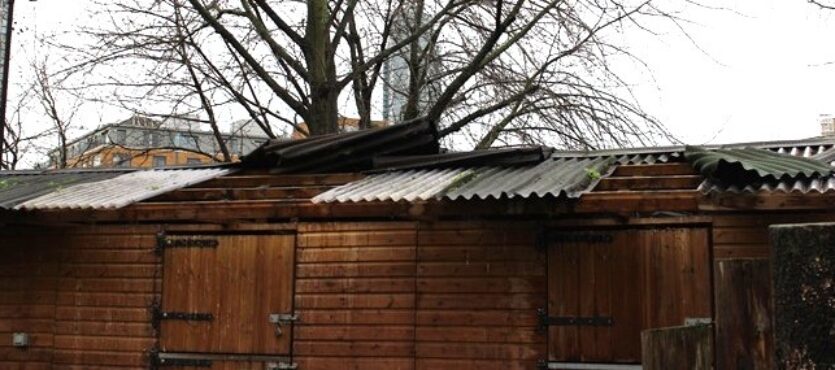 No one likes getting up in the morning! This has never been as true as it was the morning our alpacas, Tom, Ben, and Jerry, were woken up by heavy rain – the roof of their home had come off during the night!
Unexpectedly stormy weather, tore off a part of the stable roof back in January, and Sophie, Livestock Coordinator, and Jo, Sessional Farmyard Staff, did their best to temporarily patch up the roof and prevent further damage.
And then storm Ciara came along and destroyed all their hard work.
Previously keeping the alpacas dry, happy and healthy, the collapsed roof has meant we've had to evacuate our alpacas. Tom, Ben, and Jerry are currently housed in one of the free horse stables. After the second storm, we've also had to relocate Abigail and Belle, two of our goats. And on top of that, the rain has damaged farm items stored in the adjacent stable.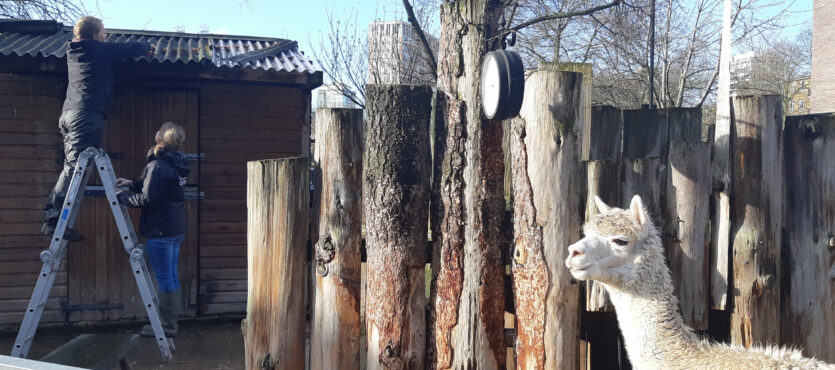 With footfall lower over the winter season and the weather colder, we need the support of our backers more than ever to help us return a soggy stable back to a warm, dry home suitable for habitation.
If you can donate anything towards repairing the roof and replacing the damaged farm equipment, everyone at the farm, but especially our alpacas, would be forever grateful!
Please note that any money donated over the amount needed to repair the alpaca stables will be used to carry out other essential repair works across the farm in the wake of Storm Ciara.