Amber and Jinny are our charming donkey duo. Come say hello and get to know them.
Jinny Evans is 11 years old. She is affectionate and loves fuss and cuddles, particularly a good scratch. She is very nosey, she loves to see what's going on and will join in if she can. She loves food and is easily distracted by snacks. Jinny loves going on walks and adventures, but only with Amber by her side.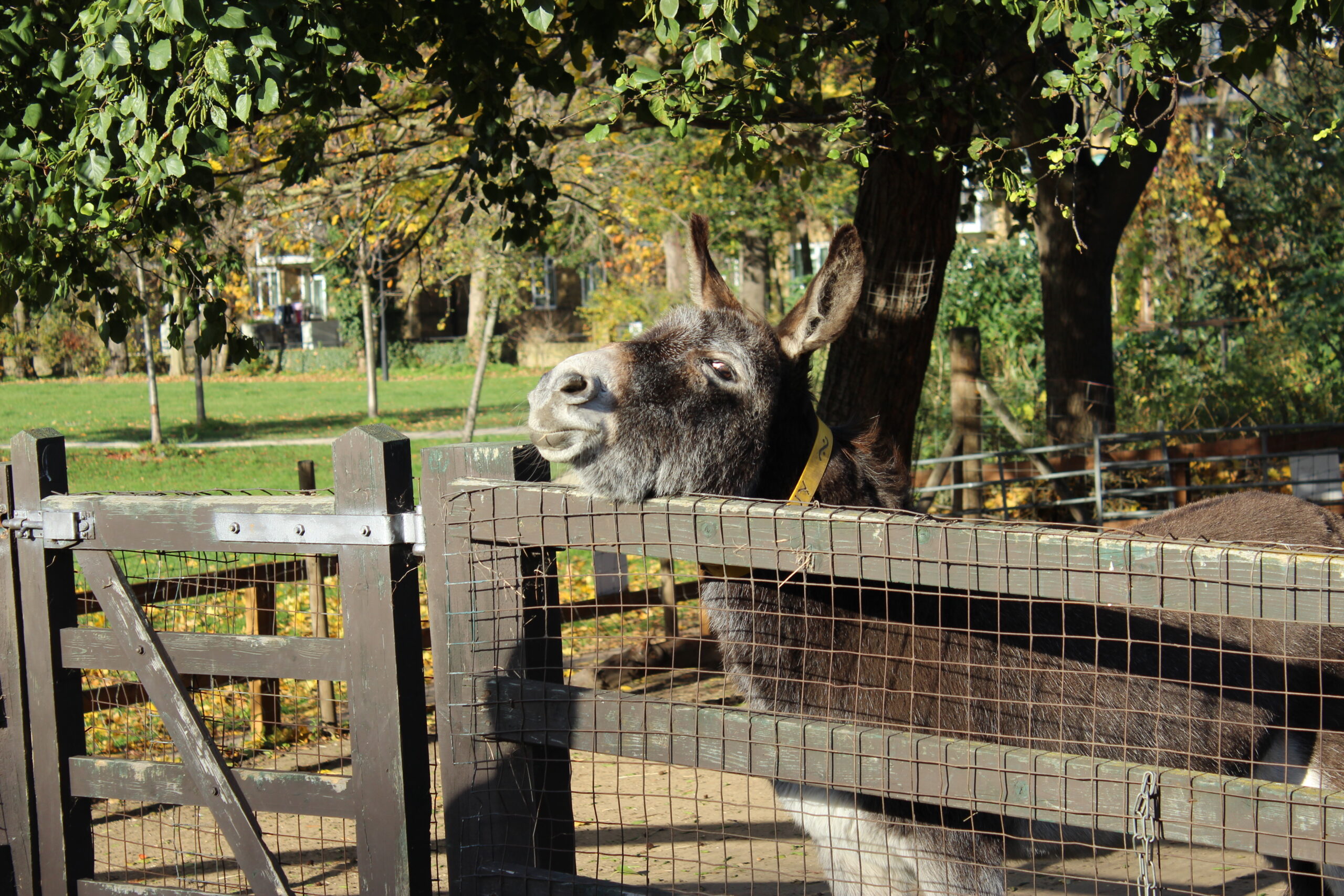 Amber Bodsworth is 7 years old.  She loves attention, but only on her terms. She chooses to interact with you or not. Amber is keen to try new things, she loves going on walks and adventures. She prefers if Jinny takes the lead, but once in a while she likes to be up front!
Donkey Facts:
There are currently 17 known breeds of donkeys in Europe. Donkeys today come in all shapes and sizes, colours and textures. The most common colour is grey, but they can be brown, black, roan, and rarely white. Over 50 million donkeys and mules exist in the world!
Terminology:
Mare: female donkey
Stallion: male donkey
Foal: baby donkey, up to one year old
Yearling: between one and two years old
Colt: Young male, less than 4 years old
Filly: young female, less than 4 years old
Gelding: castrated male donkey
Mule: cross between male donkey and female horse
Hinny: cross between female donkey and male horse
If you want to spend some quality time with Amber & Jinny, you can book a twenty minute VIP Meet & Greet with them. Buy a voucher by clicking here.
Looking for more info on donkeys? Visit The Donkey Sanctuary for history, breeds, and more
Did you know that you can support the farm by adopting our animals? 
Your support makes a difference!
£10
Buys 2 bales of hay (Our animals need 150 bales every month)
£20
£50
£100
£500
Every donation made will help us to reach more people with our services…
You may also be interested in...
Faith's Place is a unique drinking experience on Thursday, Friday and Saturday evenings at Vauxhall City Farm.
Find out what Vauxhall City Farm has on offer for workplaces and their employees, including our onsite Café and volunteering opportunities.